Intro
To keep secured freight secure, all people involved or responsible for handling and transporting the freight between secured warehouses need to be known at every stage in the process. This can be a hassle for.
Drivers who want to pick-up or deliver secured freight at the Ground Handling Agents facility need to register themselves, the driver needs to prove for which company he is operating and the security status of the company he is operating for needs to be checked in the European Regulated Agent and Known Consignor Database. The Central Drivers Database can make this process seamless and smooth and makes it possible to store drivers' data and reuse the information later in other applications or functionalities.
Information
GO LIVE 12th of July 2018
Advantages
Standardized Driver registration / identification
Automatic link with the European RAKC database
Central Database for haulier agreements
Central Drivers Database
Drivers are registered in the Central Driver Database by scanning their E-ID card via an E-ID reader. This can be done by the company who employs them. After the initial registration, the driver can be linked to one or multiple companies. These companies can have their own drivers, but can also work together with external transportation companies for the deliveries and pick-ups. Therefore, the Central Driver Database has the capability to set up haulier declarations. This means that drivers of company A, may pick-up & deliver freight on behalf of company B.
When the driver is linked, he has to scan his E-ID card at the Ground Handler. The application then automatically checks if the driver is registered to a company or a haulier and if the delivering company is registered in the European Regulated Agent / Known Consignor database.
If this is all done correctly, the freight can be delivered as secure.freight.
More apps in this category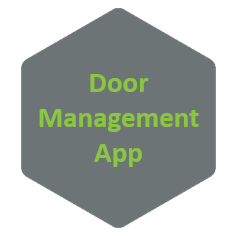 Door Management App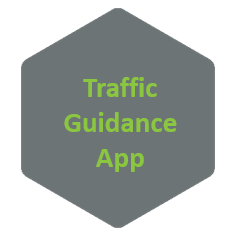 Traffic Guidance App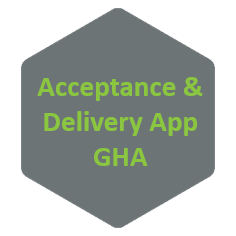 Acceptance&Delivery App GHA
On cloud nine after this short introduction? Or is it all still a bit cloudy? Don't hesitate to get in touch with us. We are happy to give you more detailed information or a demo of one of our apps!