Intro
Serving as a digital solution for the manually operated front desk, the digital desk app will be an operating system for the ground handling agent (GHA) to facilitate the registration of freight forwarders (FWDRs) or truck drivers.
The main goal of this application is to register every pick-up and delivery at the GHAs in an efficient and easy to use way. The digital desk app will enable the push towards 100% slot booking registration by providing additional insights in all non-Slotbooking users, allowing them to reserve a "front desk" slot. Furthermore, the digital desk app will support the registration of high priority freight and road feeder service, extending the slot booking app registration possibilities. This will improve efficiency by reducing the workload at the front desk for the GHA's personnel, which simultaneously reduces the waiting time for the truck drivers.
On top, the digital desk app facilitates paperless pick-up and delivery and further enables more insight in digital rights that are (to be) linked to slots, beneficial for both the GHA and the operational team of the FWDR and international truck drivers.
Information
Advantages
Reduced waiting time for the FWDR at the front desk
Reduced workload for the GHA at the front desk
Insights in booking and freight details for FWDR
Increased planning efficiency through 100% slot registration for GHA
Facilitation of paperless pick-up and delivery
More apps in this category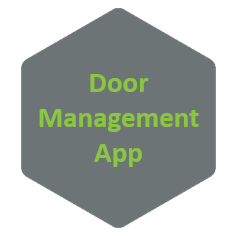 Door Management App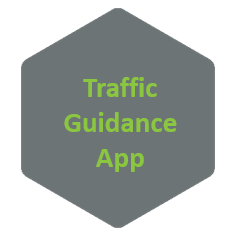 Traffic Guidance App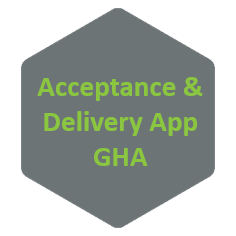 Acceptance&Delivery App GHA
On cloud nine after this short introduction? Or is it all still a bit cloudy? Don't hesitate to get in touch with us. We are happy to give you more detailed information or a demo of one of our apps!