Intro
Freight Management App 1.0. focuses on making the import process paperless. Today a paper-based delivery receipt document, which constitutes the 'right' to pick up a shipment is created by the ground handling agent. This paper-based process results in waste due to the physical pick-up and transfer of documents, lack of transparency about which forwarder will pick-up which shipments when , resulting in a reactive approach at the ground handling agent and operational inefficiencies. On top this paper-based process is fraud- sensitive, due to the risk of unlawful claim of goods and delivery to the wrong forwarder.
This application gives the forwarder a digital overview of all the shipments where he has the right to for pick-up. These rights can immediately be linked to the forwarder's slots.
Screenshots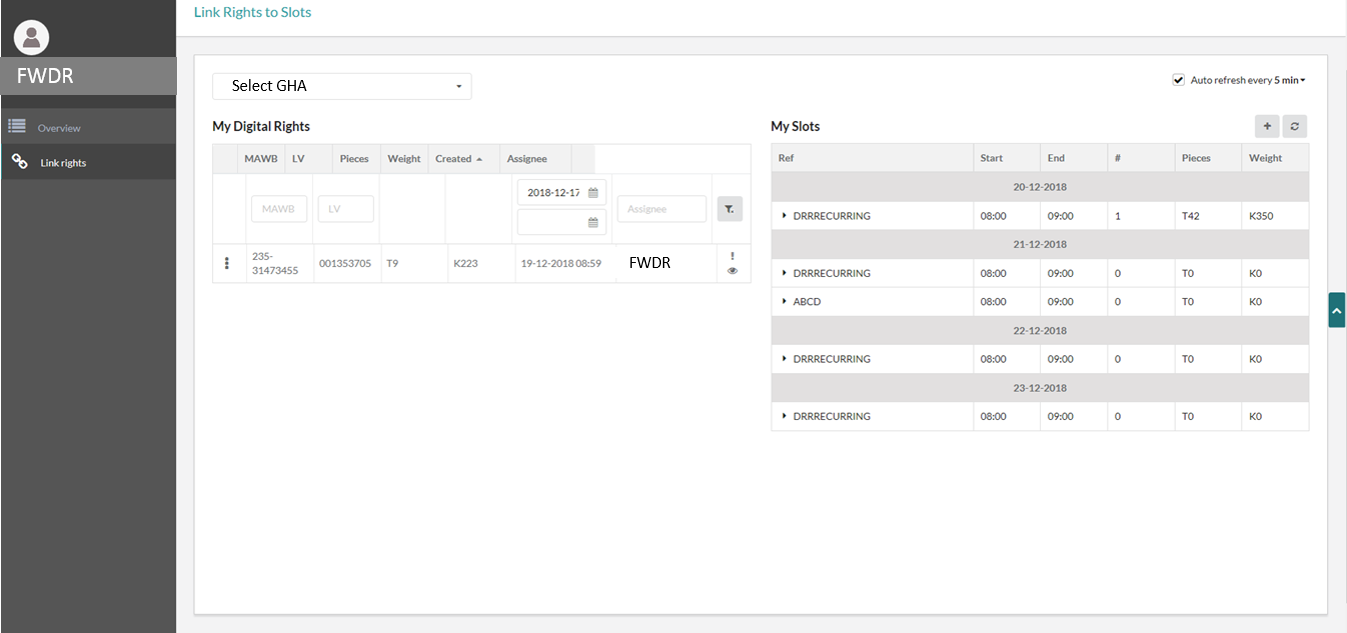 Information
Pilot launched (1 GHA - 5 FWDRs) Feb 2019
Advantages
Proactive shipment preparation
Untampered and secure shipment pick-up
Eliminating paper document handling
transparency
Smoothening the landside management
Freight Management App
The Freight Management App makes it possible for the ground handling agent to eliminate the creation and printing of paper based delivery receipts for forwarders. By sharing to BRUcloud when a shipment or Master Air Waybill can be picked-up by a fowarder, a Digital Release Right is created and added to the BRUcloud blockchain ledger.
Forwarders see an overview of all the Digital Release Rights which are linked to their company. They can link these rights to already reserved slots or start a new slot request based on the shipments which may be picked-up. This eliminates the pick-up of the paper delivery receipt for the forwarder and the document handling by their truck drivers. On the other side forwarders can also delegate the right to pick-up a shipment to another forwarder in an easy and safe way.
On their turn ground handling agents get a better insight in which shipments will be picked-up when and by which forwarder, which gives them the opportunity to prepare the shipments accordingly and work proactively.
More apps in this category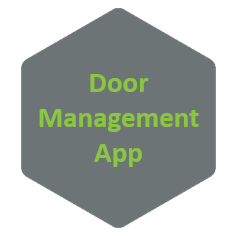 Door Management App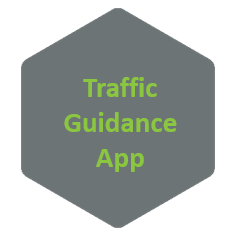 Traffic Guidance App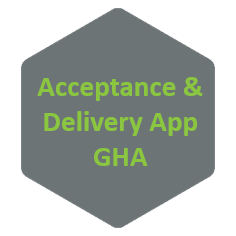 Acceptance&Delivery App GHA
On cloud nine after this short introduction? Or is it all still a bit cloudy? Don't hesitate to get in touch with us. We are happy to give you more detailed information or a demo of one of our apps!