Intro
Traditional Slot Booking empowers the local cargo community (forwarders and trucking companies) to book time slots for pick ups and/or deliveries at a ground handler's premises according to his capacity. This is a challenge for trucking companies who perform airport to airport transport and trucking companies who are situated outside BRUcargo or even outside Belgium, because of non-consistent traffic conditions that are not always predictable. This results in long waiting times for the truck driver, inefficiencies due to a lack of insights, manual information exchange and a spillage of resources for all stakeholders because of the mismatch of supply & demand.
The Road Feeder Management App offers the ability to trucking companies outside of BRUcargo to requests flexible slots for freight delivery & pick-up which can shift in time within a certain window based on ETA updates. By doing so, waiting times can be minimized, better personnel planning for the Ground Handling Agent can be achieved and new insights can be gained. In addition, clear communication with the truck driver in his/her own language is enabled via an integration with Truckmeister by Be-Mobile.
The pilot of this application will kick off with WFS, Aviapartner, H. Essers, Jan De Rijk & Ninatrans.
Screenshots
Information
Internal testing in May 2020
Go-live pilot July 2020
Advantages
Elimination of waiting times
Smoother communication with international truck drivers
Flexible slots which are updated based on traffic info and ETA updates
Optimised gate and personnel planning
Road Feeder Management App
The Road Feeder Management App enables the trucking companies coming outside of BRUcargo to request a flexible slot at every ground handling agent at the cargo zone within one system. Using the app, the entire Slot Booking process is streamlined thanks to an automated, digital flow:
As soon as an order is created in the in-house TMS of the trucking company, the ground handler receives a pre-announcement of the pick-up or delivery, allowing him to plan and inform staff ahead
Once this order is planned in the TMS, a slot is booked automatically based on the specifics of the order, such as ETA, import/export, load meters, etc. Similar orders are grouped into one slot to maximize efficiency at the zone
During the drive, the actual ETA is updated via the Truckmeister app by Be-Mobile and time slots are adjusted accordingly; if an adjacent slot is unavailable, the ground handler is invited to manually propose a new time
The ground handler can manage all reserved slots (Road Feeder slots and the "traditional" slots used by the on-premises community) from the same integrated User Interface;
The trucking company has full transparency of their own slots using the Booker View.
At all times, the handler can communicate with the driver through the Truckmeister app, with messages available in 9 different languages to accommodate the international background of drivers.
In the future, the digitization of the process will be further expanded with capabilities such as the uploading of documents, for example e-CRM.
More apps in this category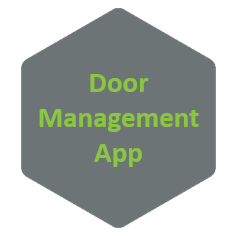 Door Management App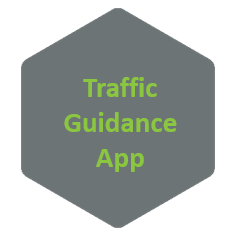 Traffic Guidance App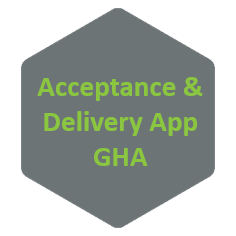 Acceptance&Delivery App GHA
On cloud nine after this short introduction? Or is it all still a bit cloudy? Don't hesitate to get in touch with us. We are happy to give you more detailed information or a demo of one of our apps!