Intro
Today no central system is available to control the process of freight delivery or pick-up at the gates of the ground handler's facilities. All information exchange is done manually, via email or phone. This results in peak demands and idle times for the ground handlers, waiting times for the forwarders, lack of transparency and inefficient personnel planning. The Slot Booking App matches a slot request with the available capacity and aligns supply and demand.
This app is the first step in the digitalization of the landsite management of BRUcargo!
This application is developped with support of the province of Flemish Brabant.
Screenshots
Information
Tested from 06/2017 -11/2017
GO LIVE 15th of January 2018
Advantages
Better capacity utilization
Better personnel planning
Less waiting times
Removing peak demands
Removing idle times
Transparency
Eddy Myngheer, WFS
WFS supports this project for 100%. We strongly believe in the positive effects of the use of the Slot Booking App. The first GO LIVE was a success! The involved participants within WFS are more than ever enthusiastic about the further roll out.
Jeff Segers, Skyfast
During the first days of the GO LIVE Skyfast could already eliminate a lot of waiting time at the Ground Handler's facilities. We have been able to deploy our staff more efficiently than before. On the long term the Slot Booking App will definitely result cost savings!
David Bellon, DHL Global Forwarding
DHL Global Forwarding participated and supported from the very start the development of an improved process backed by a cloud application. Slot Booking App will ensure an improved planning of resources and a reduction of waiting times during peak periods in air cargo delivery and pick-up. DHL Global Forwarding is convinced this is a milestone providing transparency and hopefully improved handling process at cargo pick-up and delivery. This is only a first step towards a further digitization of our industry, more in particular at Brussels Airport.
Marc Claesen, WFS
As the Slot Booking application provides us proactively with information about when which forwarder will pick-up and deliver shipments, we can plan our resources accordingly and handle freight more efficiently. This allows us to have on average an efficiency increase of 5 to 10 % with potential for further increase.
David Bellon, DHL Global Forwarding
The slot booking app has been a true game changer, improving efficiency, predictability and transparency throughout our cargo pick-up and delivery process. It has reduced waiting times by on average 30 to 60 minutes per pick-up or delivery, going up to up to several hours during peak times. Also at the gates we are saving precious time, thanks to much faster and more efficient handling. This allows us to make better use of our resources and deliver our customers a better, more reliable service.
Slot Booking App
The Slot Booking App makes it possible for the Booker (forwarder) to request a single or recurrent time slot at a specific facility, via the same central web-application for all ground handlers. The app gives a confirmation of your request or proposes an alternative.
On the other hand the Supplier (ground handler) can make time slots for different cargo types available via the web-application or a system-to-system link with its intern slot management system. They can manage the bookings and bookers' profiles.
The Community Operator facilitates the cooperation by defining the standard parameter values and operational guidelines for the use of the app within the community.
Go to the Slot Booking App:
More apps in this category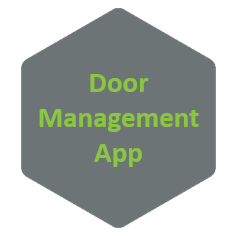 Door Management App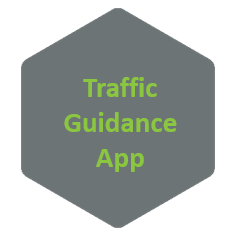 Traffic Guidance App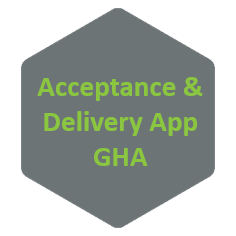 Acceptance&Delivery App GHA
On cloud nine after this short introduction? Or is it all still a bit cloudy? Don't hesitate to get in touch with us. We are happy to give you more detailed information or a demo of one of our apps!