Intro
The Perishable Management App provides a centralized and digitalized flow for inspections by authorities, which smoothens and speeds up the collaboration between the operators and FASFC for perishable import shipments.
Inspection management key offerings:
Shipments overview
Automatic integration with Traces NT
Documentary and physical checks execution
Screenshots
What value does it offer
As an operator:
Enables to create a shipment
Link all information and documents that the FASFC needs for their inspections digitally to this shipment.
Offers complete transparency as the operator can follow the entire process at any moment in the chain.
The results of the inspections (both documentary and physically on location) are made available in real time with the ability to see comments and pictures posted by the inspector.
As public agency:
Optimize their workorder planning according to the input of the operators
Tool is used to perform both documentary and physical checks in a digital manner, through the webapp or the mobile application.
While using the mobile application, the inspector can see comments attached to the inspection
Add pictures and comments about the inspection (e.g. why a shipment is put on hold) in real time.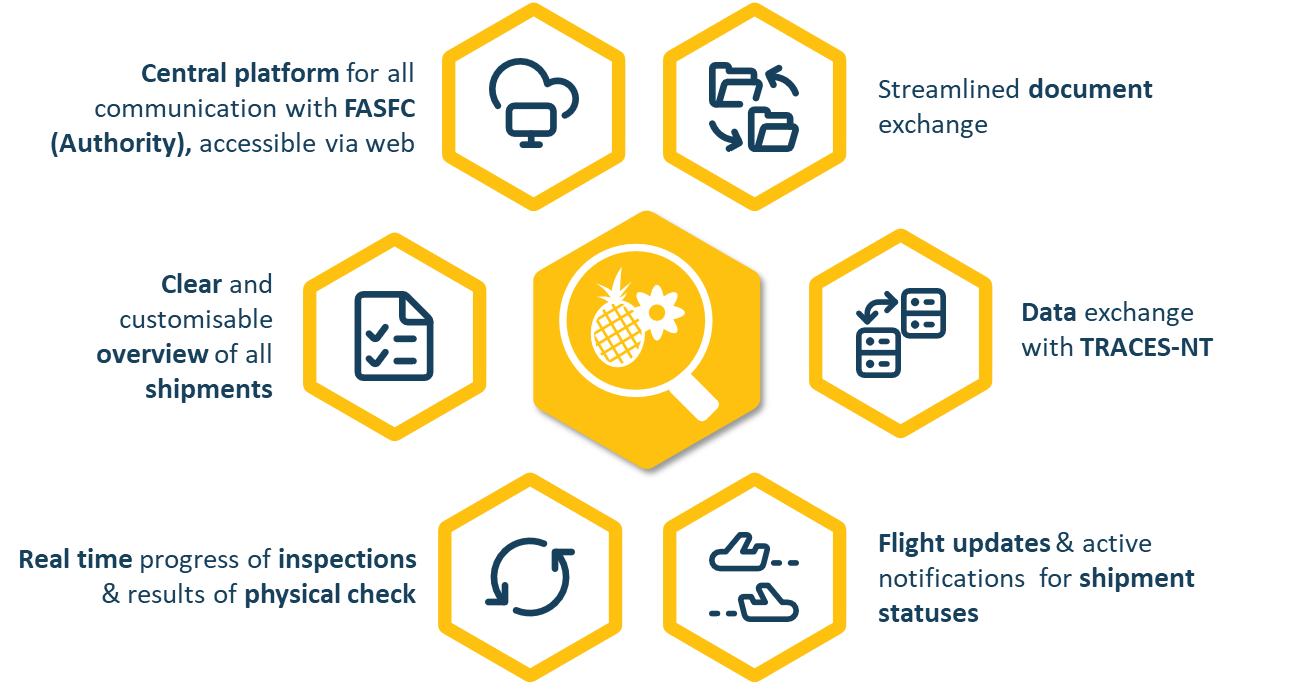 Milestones of Inspection Management
2019 Q4: Go-live PMA pilot

Our first application that effors collaboration with the FASFC

2021 Q2: Major Pershibale Management App update

The BRUcloud Perishable Management Application is now link with the European TRACES NT system

2021 Q4: Update PMA 2.0

Scale-up to 100% user adoption

2023 Q1: Update PMA 3.0

PMA checks imbedded in the application
100% digital inspections

What's next?

Inspections insights & analytics dashboard
Inspection point operator view
Extension of PMA to Inspection Management App to included animal products & live animals inspection
Want to learn more? Contact us.
Information
2019 Q4: Go-live PMA pilot
2021 Q4:100% user adoption
2023 Q1: 100% digital perishables inspection
Goals
Shorter lead time for (perishables) inspections
Performance monitoring & improvement
Streamlining the necessary certificates by providing transparency in the inspection flow
On cloud nine after this short introduction? Or is it all still a bit cloudy? Don't hesitate to get in touch with us. We are happy to give you more detailed information or a demo of one of our apps!