Slot Booking App gains further momentum with new companies joining!
Slot Booking App gains further momentum with new companies joining!
10 Apr 2018 | General
BRUcloud, the cloud based data sharing platform at the cargo community of Brussels Airport went live with its "Slot Booking App" on the 15th of January 2018 with 7 companies. Last week, on the 27th of March 2018, the number of companies using the app more than doubled with 8 extra companies starting to use the application in their live operations. The "Slot Booking App" eliminates one of the most compelling problems, the waiting and idle times at the facilities of the ground handlers.
The app coordinates the match between supply and demand of time slots, streamlines the pick-up and delivery of freight at the ground handlers and leads to a better capacity utilization and elimination of peaks and idle-times.
The "Slot Booking Application" is made available to the stakeholders at BRUcargo via the open data sharing platform BRUcloud. After the launch of the first release of in January 2018, new partners showed interest to get on board. This has resulted in 8 additional companies using the application as of this moment, while more parties are lined up to do the same in the weeks and months to come.
The development of the "Slot Booking App" was made possible thanks to Brussels Airport, the involvement of the BRUcargo stakeholders and Air Cargo Belgium and the Province of Flemish Brabant, with their support for innovative projects and developments.
More information about BRUcloud and the available apps can be found on our website: www.brucloud.com or sara.van.gelder@brusselsairport.be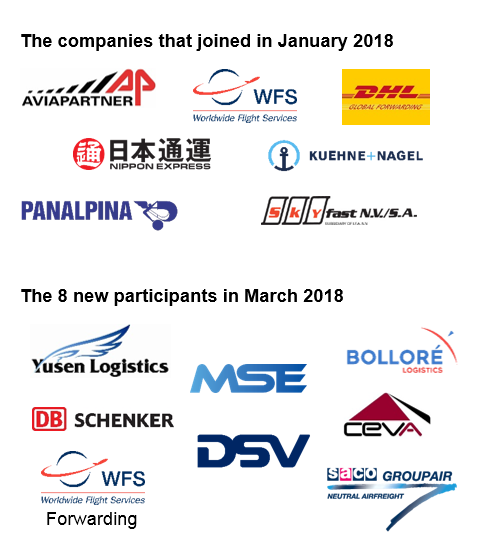 Developped with support of
Subscribe to our newsletter!